Our Founder

Todd A. Tressler, II is the founder and CEO of Tressler & Associates, PLLC, and Tressler Title, LLC. He is a graduate of the University of Tennessee at Knoxville, where he earned his degree in Biochemistry, Cellular and Molecular Biology. While his plan for medical school eventually changed, his passion for helping others remained prominent in his heart. Todd worked in the legal industry in 2005, and in 2007, he earned his Doctor of Jurisprudence from the Nashville School of Law.

Two years into his licensed legal career, Todd recognized the need for approachable legal services. He believed the barriers of the industry could be broken down by practicing the legal profession fairly and ethically with sincerity. Todd built his firm on this client care approach and continues to care for his clients as if they were family.

Todd holds memberships in the American and Tennessee Land Title Associations, The Middle Tennessee Fifteenth Judicial Bar Association, and the Tennessee Bar Association. He serves on the board of directors for Empower Me Center, The Joshua Chamberlain Society of Nashville, and The Tennessee Arts Academy.

He is an affiliate member of EMTAR and GNAR and is a past board member of the Young Lawyers Division of the Tennessee Bar Association, Jazz at the Mill, and the Lebanon Wilson County Chamber of Commerce.

Todd aspires to live life to its fullest, impacting others with faith, love, and gratitude. He is committed to helping others fulfill their own dreams in life – one client relationship at a time.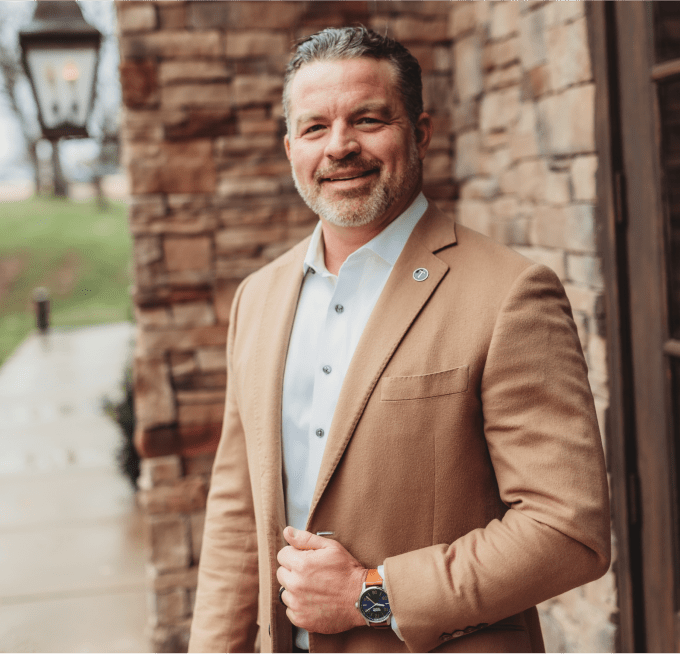 Invite Todd to Speak
Todd combines his experience as a passionate entrepreneur and seasoned attorney working with Tennessee's most successful businesses and real estate professionals. His keynote programs are the perfect blend of inspiration and real-world guidance.
His goal is to help business owners navigate the road of entrepreneurship by openly sharing the important lessons he has learned in both business and life. He is grateful for the opportunity to pay forward the kindness and compassion he has been shown throughout his career.
Client Testimonial
Learn what you can expect when you work with Tressler & Associates from client and friend, Al Killeen, Founder and CEO of Integrative Mastery Programs.
"Tressler & Associates is a very well-respected name in Nashville as a law firm that offers personalized real estate legal assistance. They are known and respected nationally. If you need real estate representation customized to your situation, I strongly recommend Tressler & Associates."

"I have worked in the real estate and mortgage industry for over three decades, both nationally and locally. Finding a partner like Tressler & Associates for title and closings is a rarity! In fact, I plan to refer and use their incredible team for years to come. They have been like family to me over these past years. I have very high service standards, but finding a team who still understands the value of a personalized approach-in addition to world-class service, is rare. Todd Tressler is a man of character and integrity, and it flows through every aspect of Tressler & Associates."

"Todd and his team of professionals have guided me and my clients through the closing process with a high level of expertise, hard work, and clear communication. I trust Tressler and Associates with my most important transactions because I know they will get us to the finish line!"

"As a real estate professional in the Greater Nashville Area, it is critical in my business to have a title company I can trust. Tressler & Associates have been a fantastic partner. They are professional, personable, efficient, and a one-stop shop for all my real estate and legal needs. It's always a pleasure to work with Tressler & Associates!"