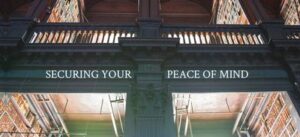 We are pleased to announce that for all our clients closing on their real estate purchase or sale with Tressler Title, we are now offering an assessment of your Estate Documents at the same time, with an attorney from Tressler & Associates, PLLC, for a low flat fee.
Closing on a property is often an important time to amend your existing estate documents. For those without any existing documents it is a great time to handle it as you can sign both documents in one visit to our office!
WHAT WILL YOU GET?
An Attorney at Tressler & Associates, PLLC, will first review your Buyer or Seller's estate documents during the course of their closing with Tressler Title. Then the attorney will schedule a phone call with your Buyer or Seller to discuss any updates that may be needed or desired, especially in light of the closing. If new or amended documents are needed, they can be signed at closing! That's right, close on real estate and update (or create) estate documents all at once.
WHAT DOES IT COST?
The cost for a review and phone call with an attorney is $250.00, however, if additional documents or amendments are needed, the $250.00 fee will be applied towards the total cost of the documents. All fees for this service can usually be paid through the closing itself.
HOW DO I GET STARTED?
CONTACT AN ATTORNEY or CALL US: 615.444.2345
Keep in mind…this service can also be taken advantage of by real estate agents, lenders, and other vendors who are all valuable parts of the closing process.
We look forward to securing your peace of mind in new ways!